iOS 5.0.1 has been released to the public, the update addresses the battery problems that were associated with iOS 5 and the iPhone 4S and other iPhones running newest iOS 5. It also brings multitasking gestures to the iPad 1 and resolves several other bugs and issues. The update comes as build 9A405 and is highly recommended for all iPhone, iPad, and iPod touch users running the newest iOS.

Download and Update to iOS 5.0.1
There are several ways to get iOS 5.0.1:
Download through Over-the-Air update by tapping on
"Settings" > "General" > "Software Update" and then tapping on "Download and Install"
Download from iTunes: launch iTunes and you will get an update notification
If you'd rather download and install the firmware yourself and you know how to use IPSW files, use the links below.
iPhone 4S
iPhone 4 GSM (AT&T)
iPhone 4 CDMA (Verizon)
iPhone 3GS
iPod touch 4th generation
iPod touch 3rd generation
iPad 1
iPad 2 Wi-Fi
iPad 2 GSM (AT&T)
iPad 2 CDMA (Verizon)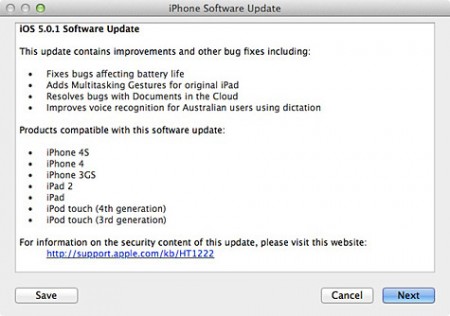 Main release notes are:
– Fixes bugs affecting battery life
– Adds Multitasking Gestures for original iPad
– Resolves bugs with Documents in the Cloud
– Improves voice recognition for Australian users using dictation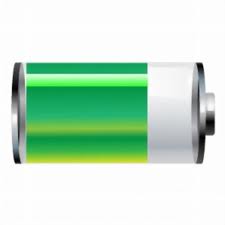 The iOS 5.0.1 update apparently didn't resolve every battery issue after all, and some iPhone and iPad users continue to report issues after the update.
The good news is that Apple is aware of the battery issues, and has provided AllThingsD with the following statement:
"The recent iOS software update addressed many of the battery issues that some customers experienced on their iOS 5 devices. We continue to investigate a few remaining issues."
If you continue to have battery life problems with the iPhone or iOS 5 in general here are some tips & tricks for better battery life on your iPhone.